Bio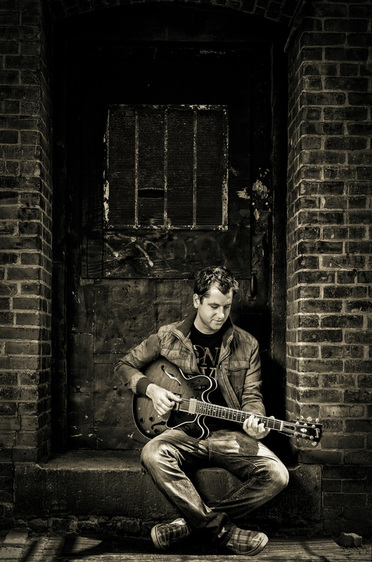 I grew up in California and still consider myself a 'Californian'. But now I get to experience actual seasons! Yay.
I am a musician which means that I do A LOT of music stuff. I started the roots/rock band
Blue James Band
awhile back and have toured all over the place with them. We've played a ton of great gigs and have opened up for some cool acts - Rusted Root, Victor Wooten, Tim Reynolds (DMB), Elvin Bishop, The Mother Hips, and a lot more. I write the songs, sing, and play guitar in the band. I also produced all 3 of our records. Check it out -
www.bluejamesband.com
- and buy some music on iTunes or from our site!
I am also a composer for film and tv, songwriter, and music producer. I graduated from
UCSB
(University of California at Santa Barbara) with a B.A. in music composition. I then moved to LA to attend a graduate program at
USC
(University of Southern California) in the Scoring for Motion Picture and Television program. At USC, I was lucky enough to work with Christopher Young (Spider-Man 3, Hellraiser), Buddy Baker, David Raskin (Laura), Christopher Lennertz (Horrible Bosses, Identity Thief), and Jack Smalley, among others. I've scored a few independent films, written a ton of music as a ghost writer for nationally aired tv shows and a feature film. You can check out my orchestral and electronic compositions at
www.cliftonwilliams.com
.
And last but certainly not least, I am a proud husband and father to 2 young kids! My 4.5 year old
daughter is is playing the Ukulele and my 3 year old son is playing drums on just about everything in our house!
---